Sombrereria MIL
In Sombrerería MIL, we are hat lovers and we are at the customer's service since 1856 in Barcelona. With more than 160 years of history and, with the fifth generation of master hatters, we take care of and pamper every detail to offer a unique and unmatched product.
In Sombrerería Mil, we work with the most prestigious brands in the market such as Stetson, Brixton, Borsalino, Bailey, Christy's, Göttmann, Doria, Fernandez & Roche, Elosegui, Kangol, Mayser or Signes, among others. In addition, we have two own brands, Mil and Núria Arnau.
We work the product in an artisan way in our Mil workshop and we offer a personalized dressmaking service and other fantasy hats for weddings, ceremonies, parties, carnivals, scenic world shows and other businesses.
- High quality products
- The best service and technical advice
- We work with the best brands
BarretADDictes (taller) / (Workshop)
C/ Moles 31-33
937128995
barretaddictes@gmail.com
Monday - Friday: 10-15h
Sat 11-15h
MIL TEAM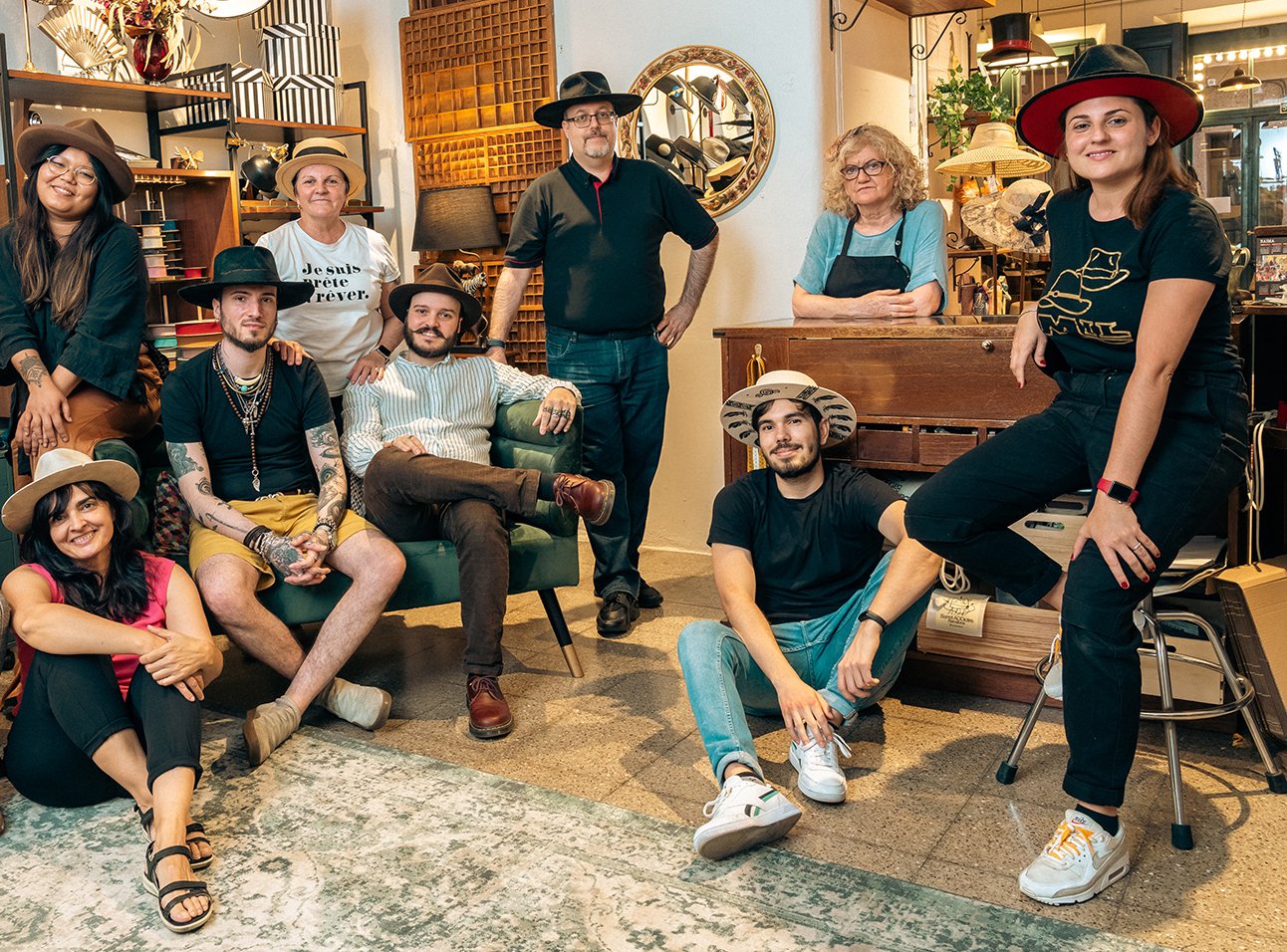 Our shop
In our centennial shop in the center of Barcelona, you will find a professional team that loves this job and will be able to advise and advise you based on your needs.
In Sombrerería Mil, you will find hats, caps and accessories for each season: Panama and vegetable fiber for the summer, waterproofs, and felt or wool for winter.
Come visit us and be surprised by the Mil, diversity and quality experience in a unique and unique space in the center of Barcelona.
Sombrereria Mil
C/ Fontanella, 20, 08010 Barcelona España
Call 93 301 84 91
Email: shop@sombrereriamil.com
Store hours: 10h a 20:30h